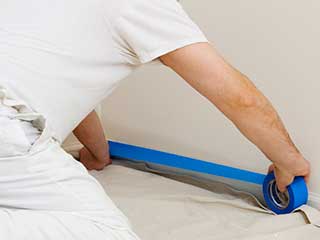 Excellent carpet cleaning company that provides the best services
If your home has just been subject to a flood and you do not know what to do to make the situation better you should definitely decide to get in touch with our water damage restoration Venice experts. We believe we have access to the best tools and we will use them to help you repair everything that can be repaired in your home. The entire process will only last for a couple of hours and the benefits of working with us will be absolutely amazing. Just give us a call and you will be absolutely amazed by our potential and commitment to our work. So far none of the thousands of customers we have helped complained about the quality of our work and chose us over and over again.
You may also wish to know that we have came up with the most competitive price scheme in Venice and not only, because we believe keeping our prices low is the best way to achieve a higher customer satisfaction rate, which is the main goal of our water damage restoration Venice company. Here is some detailed information about the kind of services you could expect from us:
Drying and dehumidifying flooded areas – the effects of a flood can seem catastrophic, but with our intervention almost everything will be repaired and your home will look like brand new; apart from removing the water we will also dry the surfaces affected so that everything will be just perfect in the end;
Fire damage restoration – in case of a fire the firefighters will help extinguish it, but will definitely be unable to help you with the cleaning; this is why you should call our experts, who will identify what can be repaired and do their best to save your carpets, sofas and all the other items in your home;
Flood clean up – cleaning up after your home has been damaged by a flood can be a real challenge if you do not have experience or some advanced equipment; but don't worry, because we have both and we will be more than glad to help you out, regardless of the nature of your problem and how severe the damages are;
Water removal from carpets, sofas and various other items in your home – apart from doing the cleaning, we will also ensure your sofas and rugs are not damaged by water by extracting the remaining impurities from their texture; we have the best equipment for this task and we will also be glad to recommend you some cleaning products that you could use around your household in the near future if you want to get the best results.
After all, there is much to learn from the experts hired by our flood restoration company and if you ever have to deal with a flooded basement, for example, we believe we are the right people to call and you should do so in the shortest time. You will surely not regret it because of our professionalism and commitment.